Immediate implant loading in full arch-cases – A 12 year experience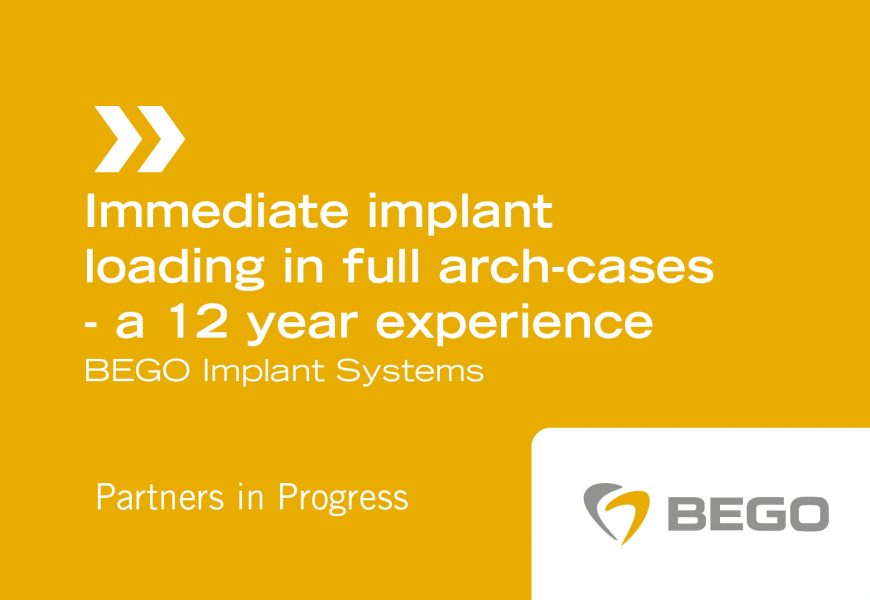 Rationale, diagnosis, criteria, pitfalls, surgical and prosthetic key points or success and management of implants in the esthetic zone
Course information
Participants will learn all the diagnostic, surgical and prosthetic steps, from A to Z, that will make immediate loading of full arches with the implants from BEGO Implant Systems predictably successful.
We will focus on pre-surgical diagnosis and patient preparation, both restoratively and pharmacologically.
Systematic implant placement in the upper and lower jaws, anatomically and prosthetically guided, will be covered. The choice of the right abutment at the time of the surgery, plus fast and reliable impression techniques, will be emphasized. There will also be a section on hard and soft tissue augmentation in very atrophic jaws.
The right choice of BEGO Semados implants for each clinical indication will be discussed, based on our very satisfying experience of over 12 years with the system. Design and manufacturing guidelines of the provisional and permanent prostheses will be highlighted, as well as the economics aspects of a clinical decision. Finally, the skills that one needs to develop in order to be successful, not only as a clinician but also as a professional will be approached.
Course program
Part 1
Rationale for the use of BEGO Semados implants, Scientific evidence and Diagnosis of immediate Loading Full Arch cases
Protocols for successful management of complex cases
Surgical considerations for the upper jaw
Part 2
Surgical considerations for the lower jaw
Prosthetic Considerations of Immediate Loading
Advanced Atrophy cases
Economic success secrets
Conclusions
Speakers:
Date of the event:
Course fee:
690,– € / person plus local VAT (certificate and catering included)
Registration deadline: 10 September 2021
Course ID: 2106
Level:
Suitable for beginners and advanced
Registration contact:
Organiser:
BEGO Implant Systems GmbH & Co. KG
Wilhelm-Herbst-Str. 1
28359 Bremen
Additional
The event terms and conditions of BEGO Implant Systems GmbH & Co. KG apply to this event. These can be viewed online here.